A wiki about Just Dance, the #1 dance video game series in the world!
Other languages: Deutsch | Español | Español España | Français | Italiano | Português |
Português do Brasil | Polski | Pусский | 日本語 | 中文
Before going elsewhere on the wiki, read the rules so you don't get punished!
After you have read them, you can continue onward with your adventure.
Need help navigating the wiki? Have a question about some information? Problem dealing with other users? Feel free to talk with the admins Blugo34, RegularCat, Justdancer30, JD4SURVIVOR, Kittygirl7878, ILoveHarley, Master Hydraffe, Bunnylove14 and Stanley56. Post on their message wall, and they will reply as soon as possible.
Featured Videos
Article of the Month
What should be the Article of the Month for October 2016?
Announcements
This section will be updated should any important matters or affairs arise.
Countdown to Just Dance 2017!
New Reveals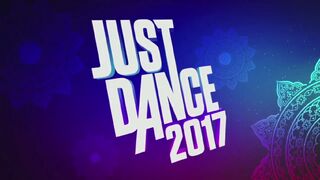 Homepage Events
User of the Week
The 44th User of the Week is JDisbae!


The replies for the interview are verbatim.
Q: How do you feel about winning UOTW 44??
A: A-MAZ-ING, It feels great to know that people on the wiki think I have made a good contribution!
Q: Are you excited for the Scream Queens premiere this week?
A: 100% Ryan Murphy is a creative genius. Glee was one of my favourite shows and I have recently started watching American Horror Story which is so inventive and new. Scream Queens is another creation which in my opinion takes elements from Glee and AHS and makes one intriguing and interesting show to watch. Plus, I cannot wait to find out who the new killer is!
Q: Who are you rooting for in RuPaul's Drag Race: All Stars 2?
A: At the moment, Alaska or Phi Phi but if Alyssa comes back next episode, she would be my pick! Ideal top three would be them!
Q: What is your favorite thing about Australia?
A: What isn't to love about living in Australia! I love being away from the rest of the world and getting TV shows later than the rest of the world! But in all seriousness it is great living in Australia, the sun is always out, there are amazing beaches and great natural features around our great nation- Just to name a few!
Q: Tell us something we don't know, but should know, about you.
A: To be honest, I am boring af but something that a lot of people do not expect from me is that I am a great swimmer which let's face it is strange considering I am on the larger side (Chunky, yet funky)- People are shocked when they hear that!

Thank you for your time, JDisbae! Stay thirsty guuuuuuuuurl.

The voting phase of the 45th season has begun!

Community Corner is BACK!
"Create a dream 30 track tracklist for JD 2017, including the confirmed songs! Make sure it's well balanced!"
The previous winner was: ZodiacGiraffe! Congrats to them!

The E3 results are in! Check them out here! If you haven't signed up, you can still sign up and comment your predictions! Open to everyone!

Here is the current top 3 of the Just Dance 2017 Prediction Game!

Congrats to them for currently leading the game!
Poll of the Day
Which Cheb Salama track do you prefer?
Random Fact
Daddy Cool was supposed to appear in a Just Dance game, but was only used in a contest and was found in Just Dance Wii 2 credits.
Blogs
Create blog post
Blogs
Wut is up Just Dance nation! These are your hosts, MikeyRocks33 and Danial6492000!

NOTE: This show was created to fill people up on Just Dance drama (This includes, Wiki drama, Youtube drama, etc.). Please don't take anything here in an offensive way as we are not trying to hurt anybody, this is jus…

Read more >

Teacher: I'm so excited!
PoPiPo: Who's that over there?
Teacher: I'm not sure. I think his name is WTWM.
PoPiPo: He is soooo hot! You should check him out!
Teacher: Me?!
PoPiPo: What? No! I was talking to Birthday. He's coming this way! Yay!
Teacher: Why yay? It's just a guy.
PoPiPo: But he's a hottie!
Tea…

Read more >

Hello, JD TV Show fans, I'm gonna create a movie, that I wanted to do for a long time.

Credits go to Stanley56, Just Dance Central and CoolHarry64

Any questions? feel free to ask in the comments

First we start of with the main protagonists: Dragostea din tei, All about us, What is love, Wherever I go,…

Read more >
See more >