Welcome to the Just Dance Wiki! This wiki is about the #1 dance video game series in the world, Just Dance!
Other languages: Deutsch | Español | Français | Italiano | Polski | Português |
Português do Brasil | Română | Pусский | Srpski (latinica)‬ | Tagalog | Türkçe |
日本語 | 中文
Before going elsewhere on the wiki, read the rules so you don't get punished!
After you have read them, you can continue onward with your adventure.
We currently have 1,074 articles, but you're welcome to add more if something new is announced!
Need help navigating the wiki? Have a question about some information? Problem dealing with other users? Feel free to talk with the active bureaucrats JD4SURVIVOR and Master Hydraffe, or with our active admins: Bunnylove14, CAMERAwMUSTACHE, ILoveHarley, Kittygirl7878, SatoTheDancer101, and Stanley56. Post on their message wall, and they will reply as soon as possible.
Featured Video
Article of the Month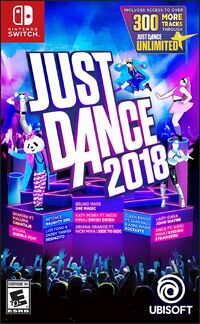 The Article of the Month for July 2017 is Just Dance 2018!




Just Dance 2018 is set to be the ninth game in the Just Dance franchise. First revealed at E3 2017, the game's early tracklist consists of modern pop hits such as Side to Side and Rockabye. It is also set to capitalize on the Nintendo Switch platform, on which it is the second game to be released for. Switch gamers will be able to play a new mode known as Double Rumble, which is meant to better immerse them in the performance experience.


Thanks for voting! See you back again next month!
Countdown to Gamescom 2017!
The Tracklist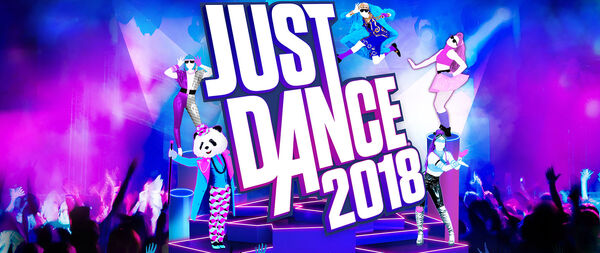 Poll of the Day
Which was your favorite E3 2017 song reveal?
Random Fact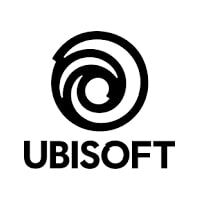 Ubisoft has made other popular games, such as Assassins Creed, Raving Rabbits, and many more.
Blogs
Create blog post
Blogs
== I extracted the game files and i feel like uploading the background covers

Read more >

Okay, I'm doing this for no reason.

So here is how you request:

Emoji:😀 (Only Smileys!!!)

The coach: Mr. Saxobeat

Color Background: Lavender




Okay, an example in the comments




Now start requesting.

 

Read more >

I've played every game in the series starting at Just Dance 4, and have followed the development of Just Dance 2016 and Just Dance 2017. Every time one or more songs are announced, my heart (usually) races with excitement. I also watched both Ubisoft E3 livestreams for the past two years, waiting i…

Read more >
See more >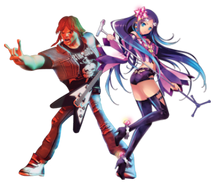 Music Games
Go to these sites for info or for help with your own wiki!
Guitar Hero • Just Dance • PaRappa The Rapper • Pop'n Music • Project Diva • Rhythm Heaven
Want your community included? See how!

Ad blocker interference detected!
Wikia is a free-to-use site that makes money from advertising. We have a modified experience for viewers using ad blockers

Wikia is not accessible if you've made further modifications. Remove the custom ad blocker rule(s) and the page will load as expected.