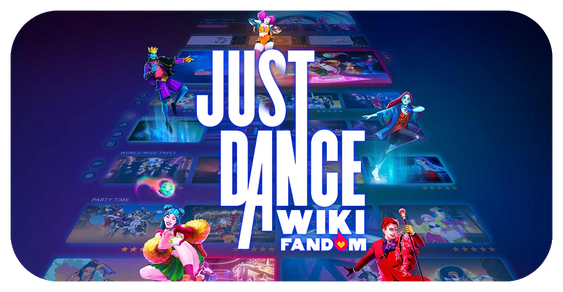 Welcome to the Just Dance Wiki! This wiki is about the #1 dance video game series in the world, Just Dance!
Other languages: Deutsch | Español | Français | Italiano | Polski | Português |
Português do Brasil | Română | Pусский | Srpski (latinica)‬ | Tagalog | Türkçe |
日本語 | 中文
Before going elsewhere on the wiki, read the rules so you don't get punished!
After you have read them, you can continue onward with your adventure.
We currently have 1,119 articles, but you're welcome to add more if something new is announced!
Need help navigating the wiki? Have a question about some information? Problem dealing with other users? Feel free to talk with the active bureaucrats JD4SURVIVOR and Master Hydraffe, or with our active admins: Bunnylove14, CAMERAwMUSTACHE, ILoveHarley, Kittygirl7878, SatoTheDancer101, Stanley56, and TheChibiKing. Post on their message wall, and they will reply as soon as possible.
Featured Video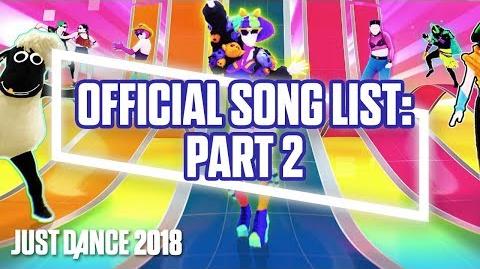 Article of the Month
The Article of the Month for September 2017 is Footloose!




Footloose by Kenny Loggins is featured in Just Dance Kids 2014 and Just Dance 2018, where the song is covered by The Just Dance Kids and Top Culture respectively.

In its Kids iteration, the routine is shown in a Mashup-style with various dancers from songs from the game switching between one another.

In the 2018 version, the routine employs an office theme with the dancer performing vivaciously with several backup dancers dancing on office desks.


Thanks for voting! See you back again next month!
Countdown to Just Dance 2018!
Countdown to Brasil Game Show 2017!
The Tracklist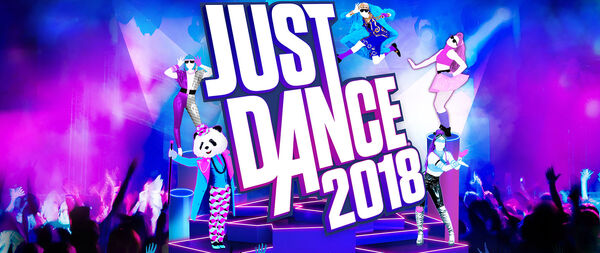 Poll of the Day
Which is your favorite September 13, 2017 reveal?
Blogs
Create blog post
Blogs
(insert more meme-ness here)

Hoo boy, Just Dance seems to have been active this month. I'm happy.

Also, yadda yadda scoring system yadda yadda my opinions. You know the drill by now.

LESGO

8. Bad Liar - Selena Gomez

Boring. Just plain boring. Which is an absolutely horrible position to be in for a routi…

Read more >

Created by BudoSoft

Realeased October 31

Availible For Wii Xbox 360 and One WiiU And PS3 and PS4

Description: Have you wondered what Just Dance+Other things would be now you can with JUST DANCE THEMES jam out to songs live Hatsune Miku Under The Water Wrecking Ball in My Little Pony with Make Your Own…

Read more >

Hi Its Yandere Budo ( Formely Gaming Dude 1234 ) i made a new account because GamingDude1234 was old unuseful and Bad im Back and Ready to SHINE

heres an unrealeased square for I Want It All

Read more >
See more >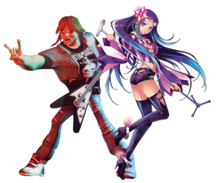 Music Games
Go to these sites for info or for help with your own wiki!
Guitar Hero • Just Dance • PaRappa The Rapper • Pop'n Music • Project Diva • Rhythm Heaven
Want your community included? See how!

Ad blocker interference detected!
Wikia is a free-to-use site that makes money from advertising. We have a modified experience for viewers using ad blockers

Wikia is not accessible if you've made further modifications. Remove the custom ad blocker rule(s) and the page will load as expected.