A wiki about Just Dance, the #1 dance video game series in the world!
Other languages: Deutsch | Español | Español España | Français | Italiano | Pilipino | Português |
Português do Brasil | Polski | Pусский | 日本語 | 中文
Before going elsewhere on the wiki, read the rules so you don't get punished!
After you have read them, you can continue onward with your adventure.
Need help navigating the wiki? Have a question about some information? Problem dealing with other users? Feel free to talk with the admins Blugo34, RegularCat, Justdancer30, JD4SURVIVOR, Kittygirl7878, ILoveHarley, Master Hydraffe, Bunnylove14 and Stanley56. Post on their message wall, and they will reply as soon as possible.
Featured Videos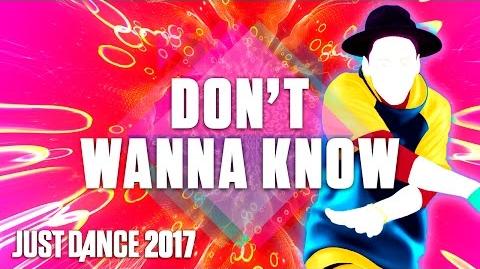 Article of the Month
The Article of the Month for October 2016 is Scream & Shout!




Scream & Shout by will.i.am featuring Britney Spears is featured on Just Dance 2017. It was remembered for being involved in a copyright controversy regarding whether or not information about the track could be publicized by the Just Dance fanbase.

Since its official release, this track has received a lot of positive responses for its fashionable coaches, who appear in the Gold Edition cover of the game.


Thanks for voting! See you back again next month!
Countdown to Just Dance 2017!
New Reveals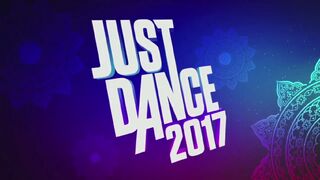 Homepage Events
User of the Week
The 46th User of the Week is Danial6492000!

The replies for the interview are verbatim.
Q: How do you feel about winning UOTW 46?
A: It feels like I fell from a building and continued falling and then realized I was just falling from responsibility <3
Q: Who are your musical queens?
A: The Sweet Slets <3 and Katy <3
Q: How is your new musical project coming about?
A: Slety
Q: What was too graphic to show on your userpage?
A: You must not know.
Q: Do you like the internet?
A: I am already mind controlled what are you trying to say

Thank you for your time, Dan!
Danial: Thank you for your Thank you for your Thank you for your Thank you for your Thank you for your Thank you for your
The voting phase of the 47th season has begun!

Community Corner is BACK!
"Create a dream 30 track tracklist for JD 2017, including the confirmed songs! Make sure it's well balanced!"
The previous winner was: ZodiacGiraffe! Congrats to them!

The E3 results are in! Check them out here! If you haven't signed up, you can still sign up and comment your predictions! Open to everyone!

Here is the current top 3 of the Just Dance 2017 Prediction Game!

Congrats to them for currently leading the game!
Poll of the Day
Which Maroon 5 track do you prefer?
Random Fact
Nitro Bot was actually meant for Robot Rock; this theory was proven plausible because in the game files, Nitro Bot is referred to as Robot Rock.
Blogs
Create blog post
Blogs
i hate my period ;( i justwant chocolate and hot coco and hugs :(

Read more >

Hey guys!!! Alexis here! So today I thought I'd make a story about Just Dance. I need two characters, comment down below what ones it Should Be! if you Dont pick any Good dancer then i will Pick Them myself. It might be like Primadonna bullys some people, but then they learn her back story and she …

Read more >

Because of not many people signing up, I decided to make a second part.

Name:
Name in the game:
color:
character:

Pick your character here. & I will give explanation when the signups have finished.

Read more >
See more >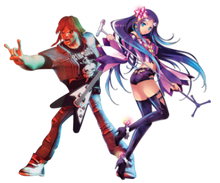 Music Games
Go to these sites for info or for help with your own wiki!
Guitar Hero • Just Dance • PaRappa The Rapper • Pop'n Music • Project Diva • Rhythm Heaven • Rhythm Thief • Rock Band
Want your community included? See how!