The Winner Takes It All
Game(s)
ABBA: You Can Dance
Artist
ABBA
From the
Year
1980
Release Date(s)
Difficulty
Effort
No. of Gold Moves
2
No. of Shake Moves
Dancer Gender(s)

♀

Mashup
Alternate Routines
Dance Mode
Solo

Menu Color(s)

Pictogram Color
Glove Color
Gold-white
Lyrics Color
Pictogram Count
149
Total Calories
Burnable (

kCal

)
Duration
Code Name
TheWinner (NOW files)
Preview Audio
Choreographed By
Performed By
Tamara Fernando
[Source]
"The Winner Takes It All" by ABBA is featured on ABBA: You Can Dance.
Appearance of the Dancer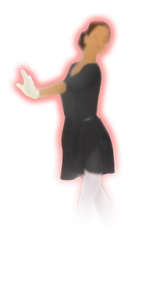 The dancer is a female teenager with brown hair tied up in a bun, a red ribbon in her hair, a black sparkly dress and black sparkly high heels.
Background
The background starts off very dark. Then there are silhouettes of the dancer behind her and the background lightens up a bit. It isn't very detailed.
Gold Moves
There are 2 Gold Moves in this routine:
Gold Move 1: Bring your right hand down slowly.
Gold Move 2: Bring both hands down slowly.
Trivia
This is the slowest ABBA song in the game.
Gallery
Videos
References
Ad blocker interference detected!
Wikia is a free-to-use site that makes money from advertising. We have a modified experience for viewers using ad blockers

Wikia is not accessible if you've made further modifications. Remove the custom ad blocker rule(s) and the page will load as expected.