I like every addition in Just Dance, but If I had to choose favorites, I would choose at least one from every edition. From the newest addition, Just Dance 4, I would choose Call Me Maybe, Mr. Saxobeat, and Moves Like Jagger. From Just Dance 3, I would choose Party Rock Anthem, ET (even though she is a bit freaky), and Dynamite (the blue guy). From Just Dance: Summer Party, I like Jai Ho!, Maniac, Song 2, and Born to Be Wild. That's all I got. Nothing from two or one that I can think of. Here are most of the avatars that dance to the songs!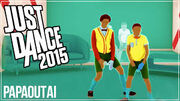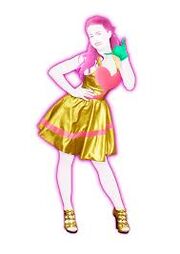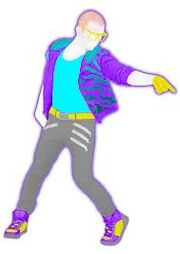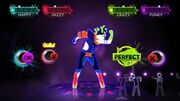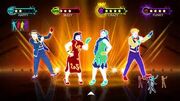 Ad blocker interference detected!
Wikia is a free-to-use site that makes money from advertising. We have a modified experience for viewers using ad blockers

Wikia is not accessible if you've made further modifications. Remove the custom ad blocker rule(s) and the page will load as expected.