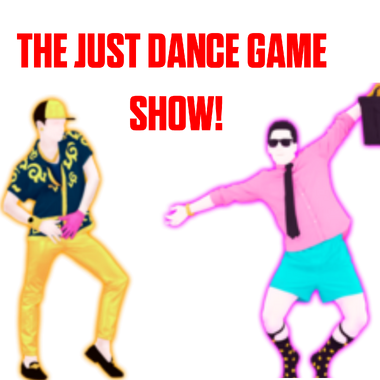 THE JUST DANCE GAME SHOW!
Inb4 prison honey.
Welcome to the trailer for The Just Dance Game Show! This is a idea of mine that will probably be lots of fun! Here is how it works.
                                                        RULES
Each episode, I will put a question up. You will e-mail me the answer, and whoever gets it right, will stay in the game. Note that each question will get harder each episode. 
If you are wrong, you will have to play a certain song on JD2016-JD2018 to get 10000 or higher. If more than one are out, you will verse eachother in a match to see who got the higher score. 
There will be 5 to 10 players.
                                               WHAT YOU NEED
A gmail or any email of some sort.
JD2016, JD2017, or JD2018. Unlimited also works.
                                                      MY EMAIL
platinumtwix89@gmail.com
Alright, let the game show begin!
MEMBERS (as of now)
FalcoLombardi99
DerpTheMerp
Stanley56
Dragonfire101g